Important Website Design Trends for the New Year
WordPress Camp
I attended last year's WordCamp for my year end most important "must attend conferences." WordCamp is a conference organized by the local community focusing on everything WordPress. Let me tell ya, WordPress has evolved greatly in the past 5 years. More so just in the last year, and is continuing to progress and develop daily. Most importantly, we are updated on where and what is happening with the technology concerning websites in general, the World Wide Web (www), SEO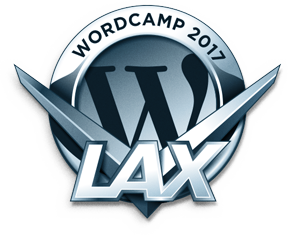 and search. Topics are covered like, how to improve your website speed, how to be more social with your website, what's important on a website, how to better your eCommerce, and of course how to better rank in search. Website design trends are getting more trendy by the day.
5 Important Realities for Websites in 2018
#1: SSL Certificate is a Must
Every website must have an SSL certificate. You'll know if a website is secure by the green padlock
before the URL domain name of the website (insert picture). What is SSL? Of the 5 important realities for websites in 2018 this point is essential. Here is the definition from ssl.com; "SSL (Secure Sockets Layer) is the standard security technology for establishing an encrypted link between a web server and a browser. This link ensures that all data passed between the web server and browsers remain private.". As of October 17, 2017, Google's Chrome browser will explicitly warn users on pages that aren't encrypted with an SSL certificate. Firefox's browser will barely allow you to enter a website, if not deny you access entirely, to a website without an SSL certificate. So, if you have a Contact form, or are collecting emails, and especially if you're an e-commerce website, it is very important you have an SSL certificate. Furthermore, SSL certificates also affect your SEO standings with search. According to Google Webmaster Trends Analysts Zineb Ait Bahajji, SSL is now part of Google's search ranking algorithm. So, in other words, if you don't have an SSL certificate, Google will probably place you somewhere around page 500.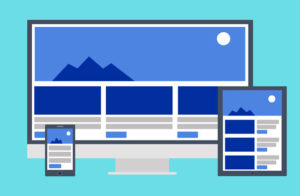 #2: Websites must be mobile responsive
Okay, everyone has a smart phone these days; it's the norm. Roughly three-quarters of Americans now own smartphones, which is amazing considering less than half owned smartphones just six years ago, according
to the Pew Research Center. Did you know that 92% of those in the age group between 18 to 29 years old own a smartphone over the traditional desktop computer? It should be a no brainier that your website should be responsive. But I am still surprised of how many websites are still not.
Fact: Google is built for users – for people who search the web. In our world today, people who are searching content, products, services, and whatever else they want to search, are doing from their phones. Google is acting accordingly.
Over a year ago, Google started what is called "Mobile-first indexing" using mobile content for all search rankings. It started as an experiment but now it has become a lasting reality. In 2018 it will be the way Google will rank websites. Rather than crawl desktop pages, Google will crawl mobile pages instead. Desktop pages will be crawled when websites lack mobile versions. Google is already penalizing websites that are not mobile responsive. So, the 5 important realities for websites in 2018 it is vital to have a website that is responsive.
Side note: When I say a website that is responsive I am not talking about mobile websites. I'm talking about responsive website design. Many businesses will have two websites: 1) for the main website, which for the desktop and laptop only. 2) is their mobile version. That is just too expensive. I highly suggest having a responsive design that adapts to all screens. Furthermore, it is keeping current with the website design trends that will define 2018.
#3: About Us page most clicked too
Here is note worthy point of the 5 important realities for websites in 2018. Having said this to many clients it was so nice to be validated at this conference. When people land on your website the very next page, according to research that users click to, is the "About Us" page. Why is a good "About Us" page important? It makes you human and real. Here is our About page for Pure Media Marketing. This is what I share with clients who don't like having an About page; "You do not have to be revealing but be transparent." Don't be so business-like; be different. Share your passion about how and why you do what you do. Have a mission statement. State your vision clearly. Do a video. When posting your bio, share what you do when you're not at work, like playing with your kids, cooking burritos because you're the best at it, skating, jumping in puddles reading, be yourself and be informative.
#4: Blog and be happy
The number one way to draw traffic to your website is blogging. Many clients don't like to blog because there's just no time. Or they just don't know how to blog. Maybe the most vital of the 5 important realities for websites in 2018. I always get questions like, "what's in a blog?" or "what goes on a blog?" then of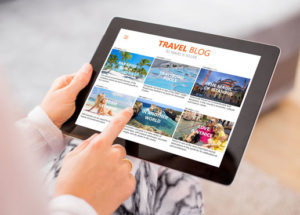 course it all goes back to, "I really don't have time." Optimizing a website for search doesn't always mean tons of traffic is now magically going to come to your website. It now involves good and strategic marketing. Yeah, just like you would with a brick and mortar. I know, I know I hear the moans. But dreams do take work. I'm telling ya, blogging works. Why? Google loves content. Search Engines love content. Content that speaks like a human. A blog should be written the way your talk… human. People make it hard because they want it to be perfectly written with all the proper expressions, quotes, and information. Most have what they want to say or show but don't know how to put that down on paper. Here is what I do; I record my blogs on my "speech-to-text" Voice Recorder on my phone (it came with the phone). I save it, send it to my email then upload it to Word and edit. Takes me about an hour or so depending on what I am writing.
I cannot over emphasize the importance… no, the blessings of blogging.
#5 Words do mean something
Great websites will have GREAT content. It's good to have rich and relevant content people can understand and relate to. If you must pay someone to write your content, I highly suggest you make sure your content is written close to the way you communicate. What does rich content mean? Simply put, it is using words your potential or current customer uses for searching for your product or service. Using a bunch of keywords
or numbers on your page in order to increases your chances of ranking high in search results are long, long gone. In fact, you will get penalized for what is known as keyword stuffing from Google (source). I would suggest focusing on using long-tail keywords in your titles. Defined another way is focusing on phrases that the user actually types when searching for products, places, or services. For example, a person may search for "blue antique vintage lamp" instead of "vintage lamp." Another example, "personal driver for my car" instead of "personal driver." They may also type "personal driver in Los Angeles." Those long-tail keywords would be Page Titles. There is a lot to say on this subject, to which I will write a Blog just for "long-tail" keywords and their effectiveness. For sake of short and simple here, think about using words that mean something to your customer. Keep your explanations, descriptions, and thoughts simple, and relevant, and have fun! That's what it's all about, isn't it? These are my 5 important realities for websites in 2018.
I truly hope you have an Amazing 2018!