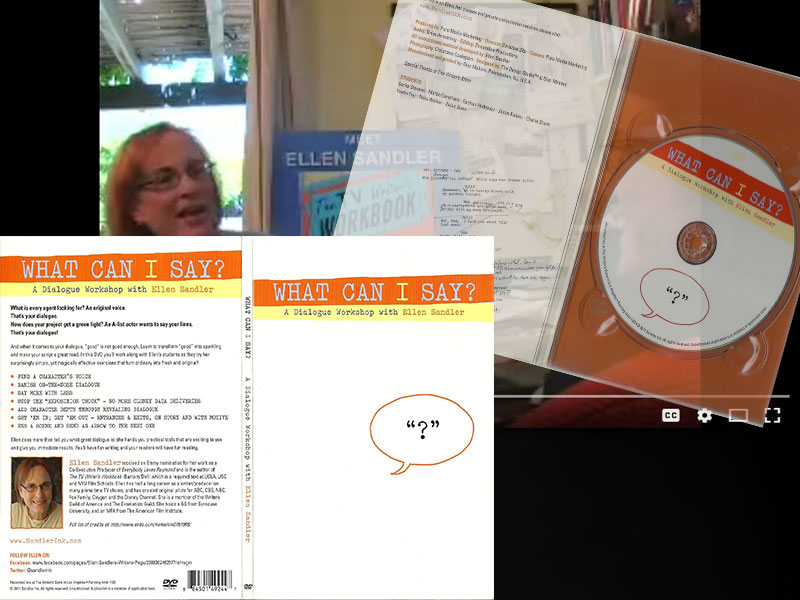 Client: Ellen Sandler
Project: Corporate Video
Type: Distribution
Ellen Sandler is a highly respected Hollywood writer. Ellen has over twenty years of experience in the TV writing business. She was Co-Executive Producer and writer on the Emmy-winning hit series "Everybody Loves Raymond," and has written for over 25 prime-time network television series, including "Taxi, Kate and Allie, "and" Coach."
We produced a corporate video for Ellen when she taught a workshop on writing dialogue for television that also went along with her book, " opens in a new windowThe TV Writer's Workbook", that was held at the Writers Store in Burbank, California. Packaged for DVD and sold at the Writers Store, her website, and Amazon.
The Production task involved:
Filmed the workshop.

Full equipment package: audio, lights, camera, etc.

Edited with music.

Added elements to explain spoken content.

Added scenes for DVD.

Prepared for distribution.